After intense jury deliberation teams Smart Bra and CryoCOP were announced the category winners of the TU Delft Impact Contest 2022. They received the Ideation and Advanced Award, respectively. Biosphere Solar stole the hearts of the public and won the Audience Award.
Over the past months, participants of the TU Delft Impact Contest across more than 60 teams embarked on a journey to launch their own start-up. They followed workshops and coaching sessions, and took part in the Speed Date Event with experts from the partner network in order to take their innovation to the next level. The 13 most promising teams were selected to present their business idea in the Grand Finale, on June 7th, hosted in the brand new NEXT Delft accelerator building on TU Delft Campus, where the participants were offered a true stage to present their inspirational ideas. It was an afternoon full of unforgettable pitches, an exciting showdown with the Expert Jury, and a festive Award Ceremony.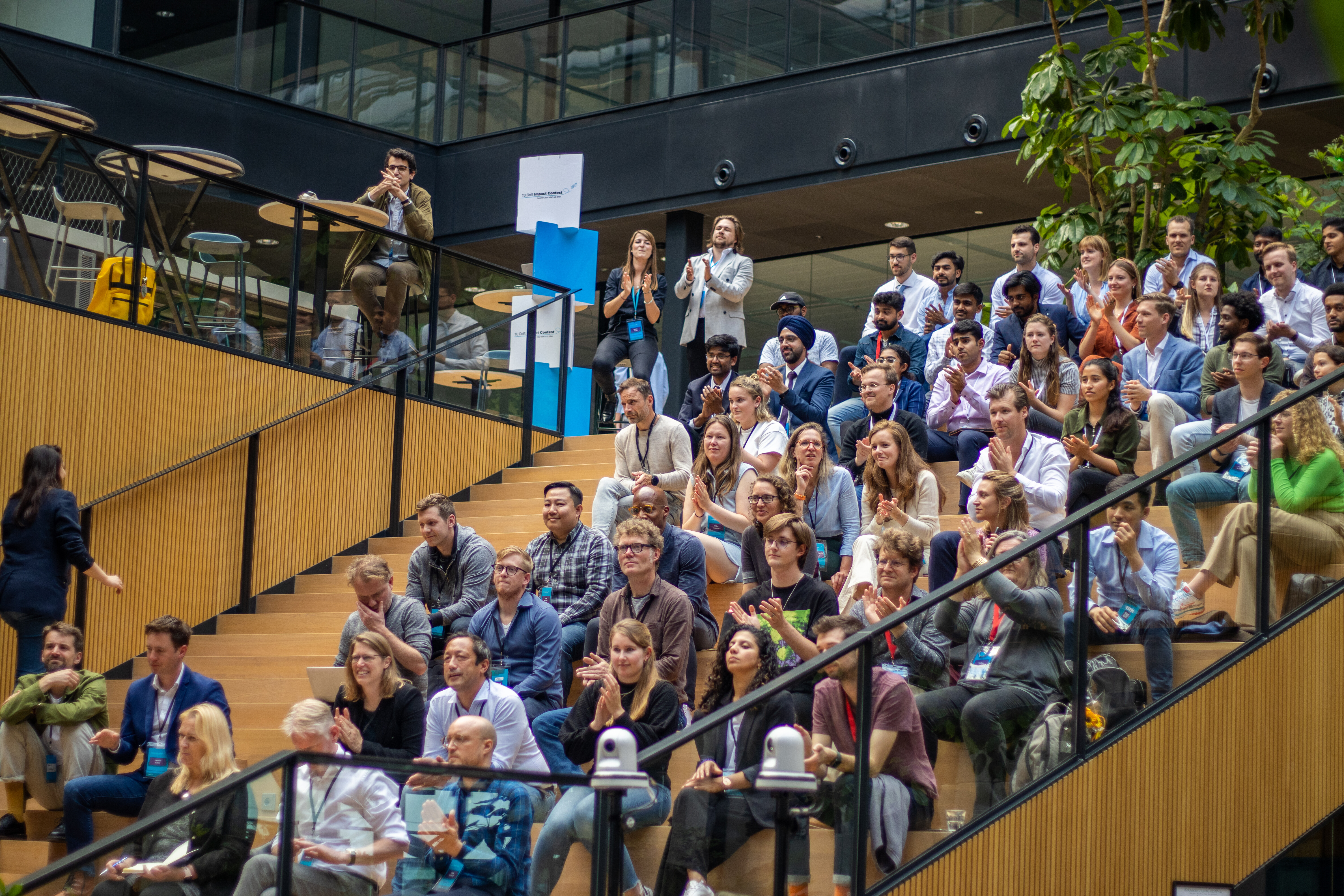 In both categories, the top two teams were selected by the Expert Jury to take part in the final battle during the Showdown. From innovative ideas in medtech, to revolutionary carbon capture technologies, the finalists impressed the panel of experts and host Alissa van der Voort, as well as the (online) audience. As the jury deliberated, last year's winners team Sourcer - Wout Houkman and Kristóf Vass (www.getsourcer.com/) provided this years participants with helpful advice and showed us how they have progressed.
Congratulations to the winners of all the eight amazing awards. We want to thank Delft Enterprises for awarding CryoCOP with the Delft Enterprises Award and the Impact Studio for awarding Ecosmic with the Impact Studio Golden Ticket. SizeRight and Biosphere Solar, will represent TU Delft at the Slush Festival in Helsinki at the end of this year, because they were awarded the 4TU Impact Challenge Wildcards. And last but not least, thank you ASML for awarding team DeltaV with the ASML Makers Award and thanks to Shell for awarding team RevClime with the Shell Energy Transition Award. Winning these awards will greatly help the teams to take the next step and keep working on their ideas.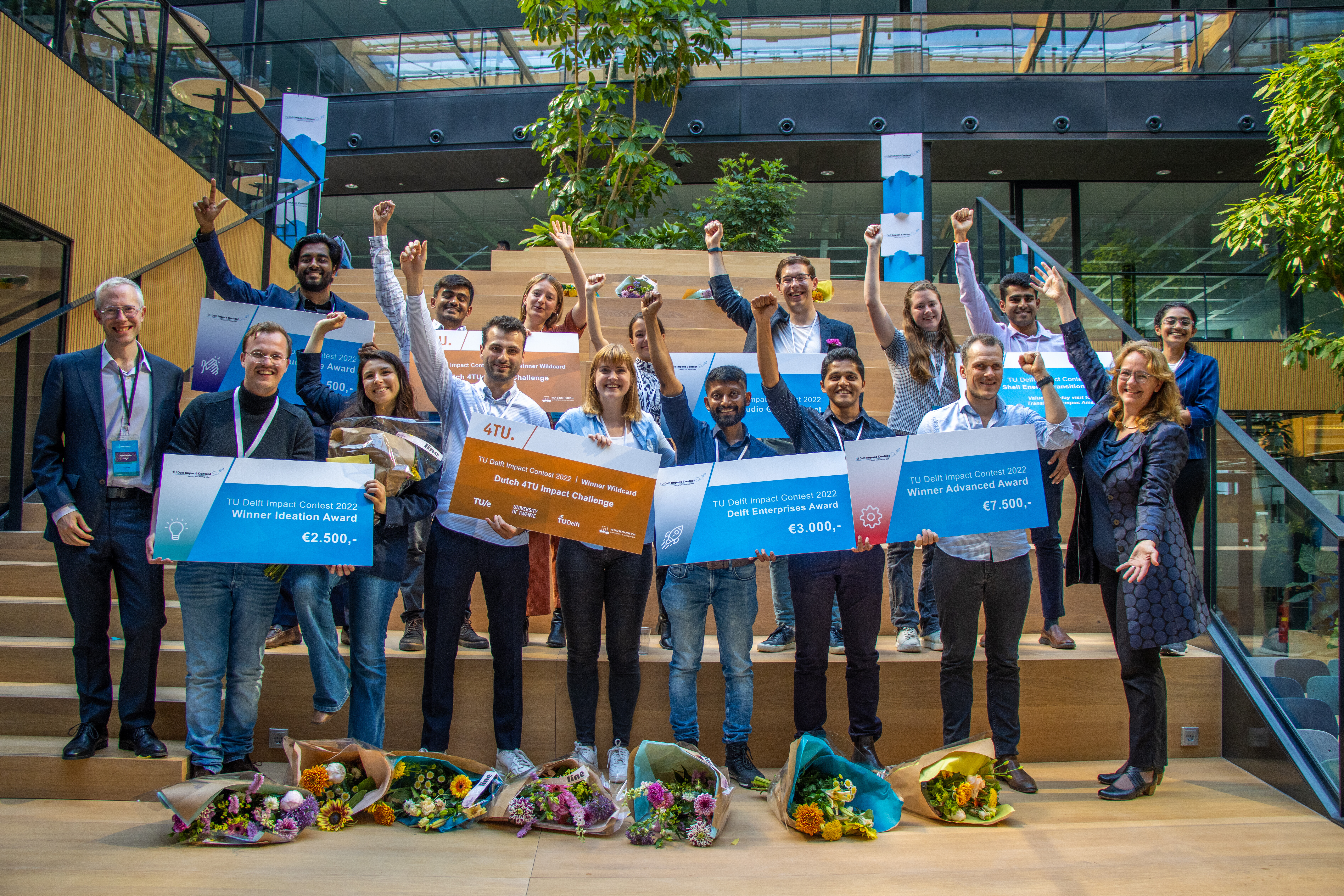 The winning teams of the TU Delft Impact Contest 2022
Are you curious which innovations led them to win the TU Delft Impact Contest? Check out their innovations here. Follow the TU Delft Impact Contest on Instagram and LinkedIn for more interesting content. We encourage all interested students and companies to keep an eye on the website for more information about the TU Delft Impact Contest 2023, which will kick-off iin March 2023. As Rajae Atahiri, winner of the Ideation Award shared to students who are thinking of taking part in next years edition: 'Just do it!'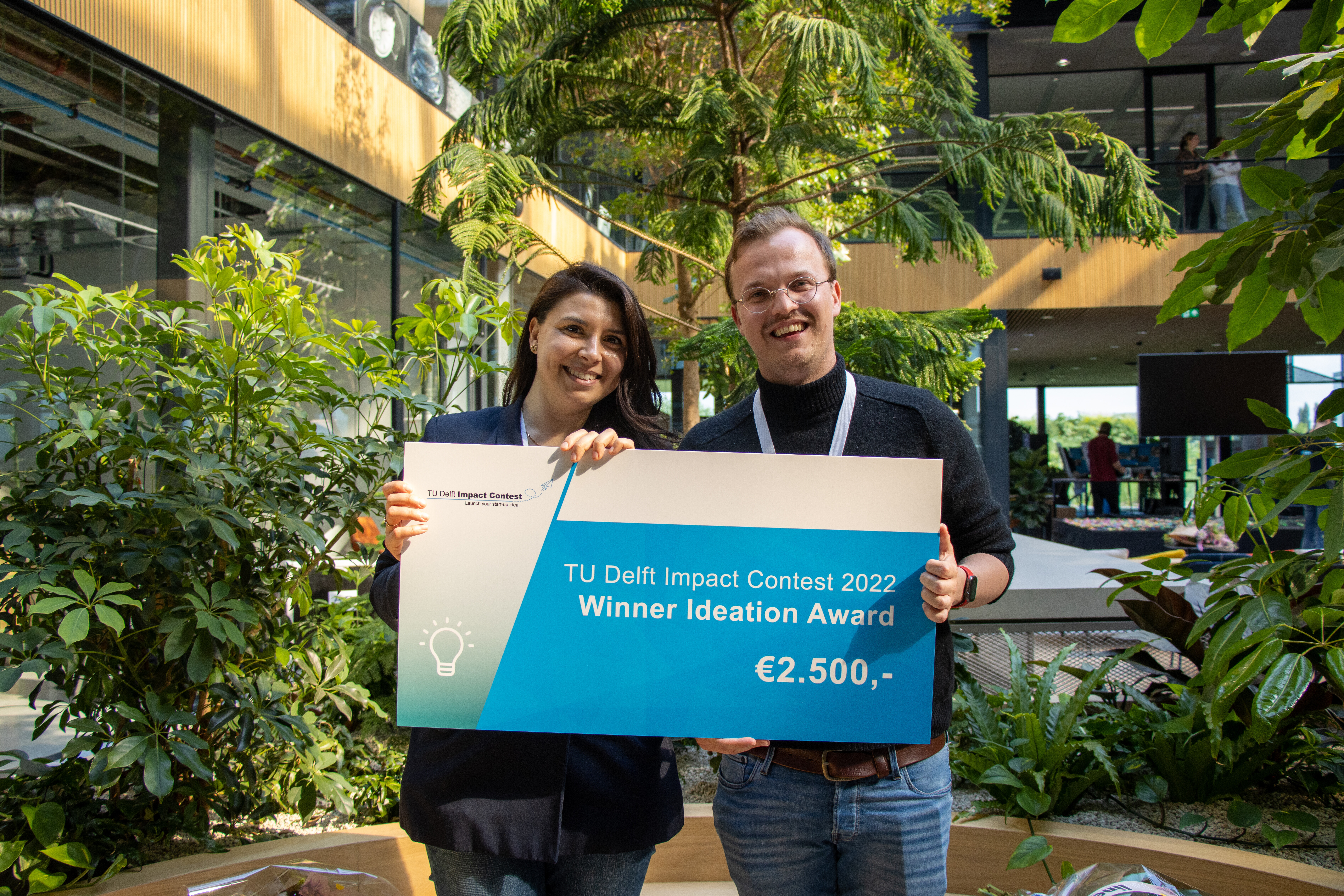 Smart Bra - Winner Ideation Award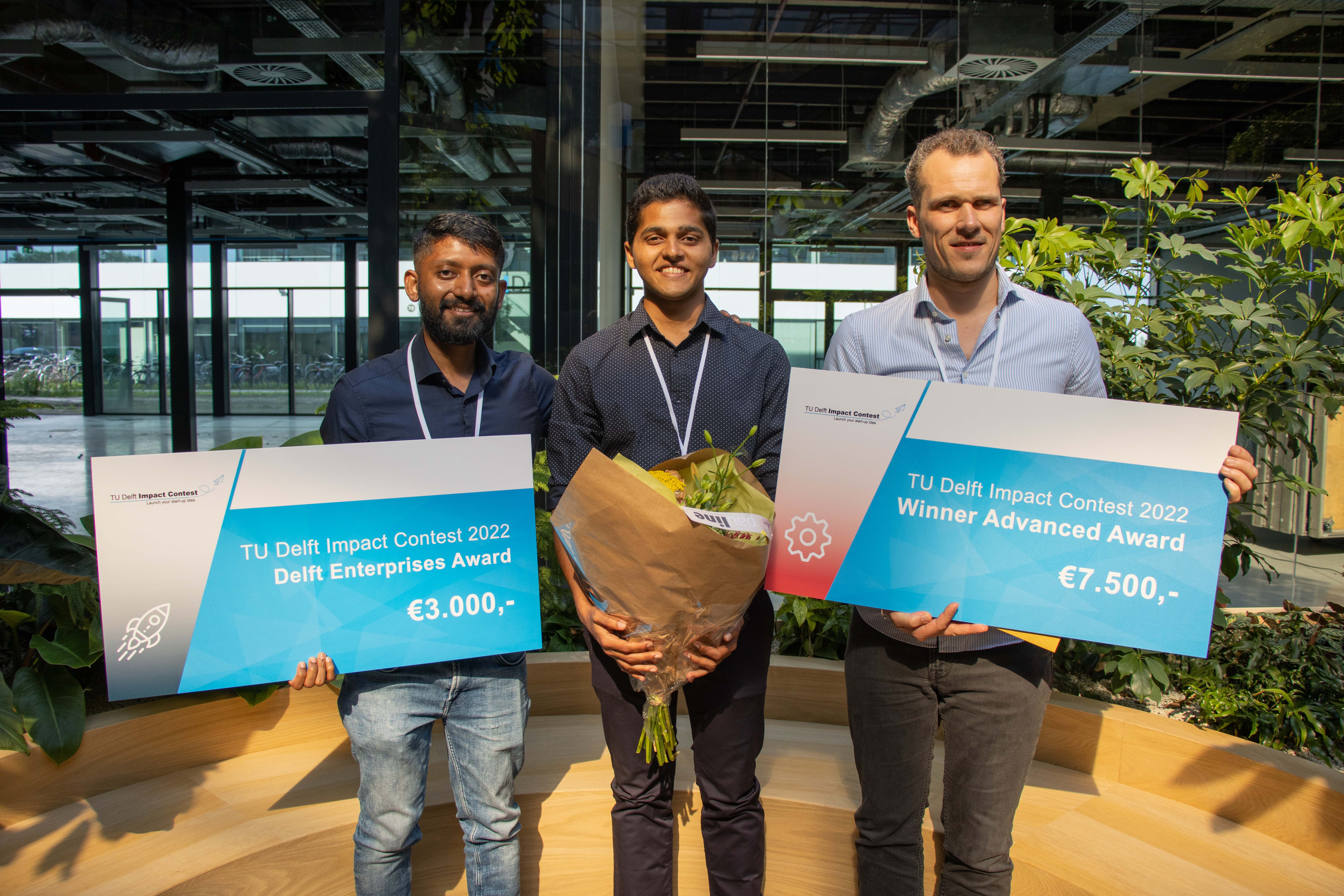 CryoCOP - Winner Advanced Award & Delft Enterprises Award